Socially assistive humanoid robots
Social humanoid robots Pepper and Nao
Socially assistive robotics is an emerging genre in education, healthcare, and retail. Social robots are already out there as agents in the care relationship, collaborating with clinicians as well as patients in rehabilitation, cognitive training, and even in emotional care. In schools, they serve as tutors, companions, and teachers, aiming at supporting and enhancing learning outcomes, particularly in personalised STEM education. The aim is not to replace but rather to support and assist us human beings in our roles, tasks, and goals.
Our work in human-robot interaction
Designing for meaningful experiences in the interaction with robots is a challenging task. It's crucial that social human-robot interaction is grounded in a human centered perspective in order for it to be meaningful and worth-while. Our vast experience in human-centered design and research through design is an excellent leitmotif when designing robot companions. We're in particular focusing on the theme of trust, rapport building, and deployment of social robots in the wild, and the implications thereof.
We're currently involved in development projects, aiming at co-creating innovative robot-assisted solutions for learning and caring, and exploring them in a real context. Two doctoral students work on dissertations in the field of social robotics with Nao and Pepper. We also offer workshops on the topic of social human-robot interaction.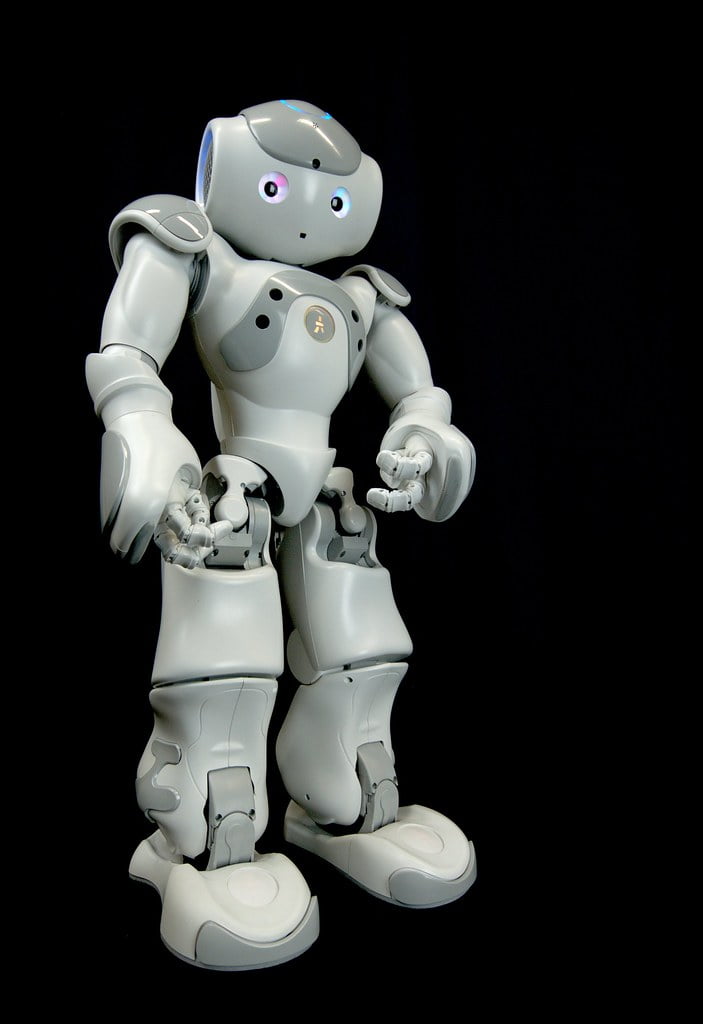 Are you interested?
Whether you're curious as to how a social robot may assist you in your activities and want to discuss a project proposal, or a researcher wanting to learn more about the human being by reflecting her in the mirror of a social robot, do get in touch with us to find out how we may collaborate in social human-robot interaction research.